Imagining the Jewish Past: Three Authors Discuss Jewish History and Literary Inspiration
An Evening of Community, Conversation, and Celebration to support the Wyner Family Jewish Heritage Center
May 26, 2022
6:00 p.m. - 8:30 p.m. ET
American Ancestors Research Center, 99-101 Newbury Street, Boston, MA
Co-sponsored by the American Inspiration literary series and Porter Square Books
Tickets start at $100 per person/$180 per couple
 
You are cordially invited to join the Wyner Family Jewish Heritage Center on May 26 for a special evening of community, conversation, and celebration. Enjoy a festive cocktail reception and an exclusive panel discussion with renowned authors Anita Diamant, Allegra Goodman, and Rachel Kadish about their writing and the process of researching and imagining the Jewish past. The panel will be moderated by Michael Hoberman, PhD, and will be followed by a book signing.
"The real-life events and details of history are the best artistic grist and catalyst anyone could ask [for]." — Rachel Kadish
EVENT PROGRAM
6 pm: Reception
6:45 pm: Panel Conversation
7:45 pm: Book Signing & Desserts
Dietary laws will be observed.
 
Platinum Benefactor:
Justin L. Wyner 

Gold Benefactors:
Barbara and Steve Grossman
Lia G. and William Poorvu
Vivian and Lionel Spiro
Margaret M. Talcott
Silver Benefactor:
Judith H. Obermayer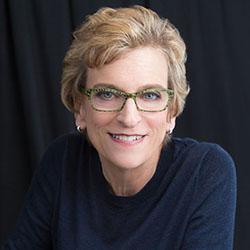 Anita Diamant is a best-selling novelist, journalist, essayist, and the author of five guidebooks to contemporary Jewish life and life-cycle events. Her novel The Red Tent, published in 1997, is an international best-seller that has been published in more than 25 countries and adapted into a televised miniseries. Her historical novels also include The Boston Girl and Day After Night. Her most recent nonfiction book, Period, End of Sentence, was published in 2021. Born in Brooklyn and raised in New Jersey and Colorado, Anita Diamant has been a resident of the Boston area since 1975. In addition to her writing career, she is the founding president of Mayyim Hayyim, Living Waters Community Mikveh and Education Center in Newton, Massachusetts.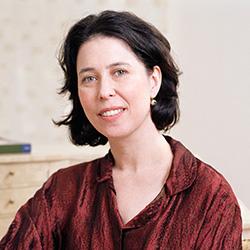 Allegra Goodman's novels include The Chalk Artist, Intuition, The Cookbook Collector, Paradise Park, and Kaaterskill Falls (a National Book Award finalist). Her fiction has appeared in The New Yorker, Commentary, and Ploughshares and has been anthologized in The O. Henry Awards and Best American Short Stories. She has written two collections of short stories, The Family Markowitz and Total Immersion, and a novel for younger readers, The Other Side of the Island. Her essays and reviews have appeared in The New York Times Book Review, The Wall Street Journal, and The New Republic, among others. Raised in Honolulu, Goodman studied English and philosophy at Harvard and received a PhD in English literature from Stanford. She is the recipient of a Whiting Writer's Award, the Salon Award for Fiction, and a fellowship from the Radcliffe Institute for Advanced study. She lives with her family in Cambridge, Massachusetts.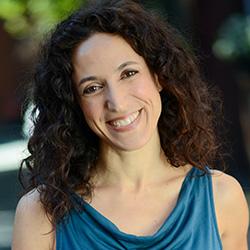 Rachel Kadish is the award-winning author of five novels, including The Weight of Ink, winner of the 2017 National Jewish Book Award. Her work has appeared on NPR and in the New York Times, Ploughshares, and Tin House, and has been anthologized in the Pushcart Prize Anthology and elsewhere. Rachel Kadish has been a fiction fellow of the National Endowment for the Arts and the Massachusetts Cultural Council, has received the National Jewish Book Award, the Association of Jewish Libraries Fiction Award, and the John Gardner Fiction Award, and was the Koret Writer-in-Residence at Stanford University. She lives outside Boston and teaches in Lesley University's MFA Program in Creative Writing.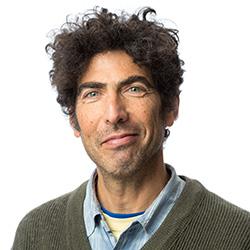 Michael Hoberman, PhD, teaches American literature at Fitchburg State University and is author of four books, including A Hundred Acres of America: The Geography of Jewish American Literary History, which was a Choice Outstanding Academic Title for 2019, and New Israel/New England: Jews and Puritans in Early America. He has published articles on Jewish American literature and history in academic journals and Tablet Magazine and is currently working on a new book, Imagining Early American Jews, which explores the popularization of American Jewish history. Michael Hoberman was a Fulbright Senior Scholar at Utrecht University, in the Netherlands, in 2010. He lives in western Massachusetts.
American Ancestors Research Center
42.351637564476, -71.07528245
For more information contact Courtney Reardon
617-226-1215